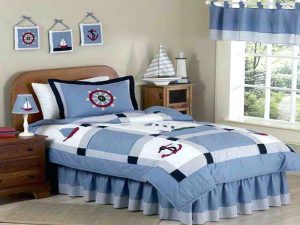 With 550 miles of coastline, Cape Cod is arguably New England's premier summer vacation destination. If you're lucky enough to own a home here, especially a second home, your home most likely has rental potential, which can help defray the cost of ownership when you're not using it.
But renting your home is not without its challenges and hassles. If you've never rented your home before, and even if you have, these tips from our expert team of rental professionals will help you maximize the rental value of your home while minimizing the stress and headaches that naturally come along with it.
Take quality pictures. The majority of renters will be choosing your home strictly from the description and pictures they see on the Internet. Just like when you are selling a home, the pictures for your rental need to be perfect and plentiful. If you are taking the pictures yourself, be sure to read up on how to take good pictures for real estate purposes. If you have engaged a rental agency to assist you, be sure they do your home justice. If you have a high-end home and expect to get top-dollar for it, consider hiring a professional photographer.
Stage it "Capey". Regardless of what your own personal decorating style is, renters are coming here to see and feel the CAPE! Your home will be more attractive to renters if they can almost smell the ocean and feel the sand beneath their toes when they're browsing your pictures.
List your home EARLY. The rental booking season is well underway! It's only January and we have already booked over 200 weeks. Renters book early. Don't miss out by waiting too long to get your place posted online.
Secure the "must haves". Renters expect certain basic amenities such as wifi, a good TV, a gas grill, and air conditioning. Be sure these are all in good working condition prior to the season.
Have a professional-grade deep-cleaning. The biggest criticism rental homes receive is that they were not clean. Be sure to do a deep-cleaning just before rental season begins to rid the home of the dust, dirt, bugs, cobwebs, and everything else it collects over the winter. Then be sure you've got a reliable cleaner lined up for in-between tenants.
Make sure the bedding is clean and in like-new condition. Tenants will be wrapped in them for a good part of their stay. You'll get much better feedback if you've got nice bedding. As for mattresses, medium firmness is best and be sure to use mattress protectors.
Smoke & CO detectors. For the safety of both your home and your tenants, be sure all your smoke and CO detectors are functioning properly and have fresh batteries. Also consider adding a fresh fire extinguisher each season.
Designate an "Owner's Closet". If you have a spare closet, put a lock on it and declare it the "owner's closet". Keep extra linens and supplies in there, as well as anything you don't want your tenants to touch. If you don't have such a closet, consider buying an inexpensive storage closet that can be placed in the basement.
Create a nice Guest Book. A notebook containing important information about the house such as wifi password, emergency phone numbers, and other special instructions will go a long way toward ensuring that you don't get phone calls in the middle of the night. Consider adding information about favorite restaurants and activities to help your renters make the most of their vacation.
As you may have heard, Governor Baker recently enacted a new tax on short-term vacation rentals in Massachusetts. If you plan to handle your own rentals, you'll need to understand this and all other laws related to rentals. If you would like our expert rental team to assist you, please contact us ASAP. It would be our privilege to represent you and your home for the 2019 rental season.