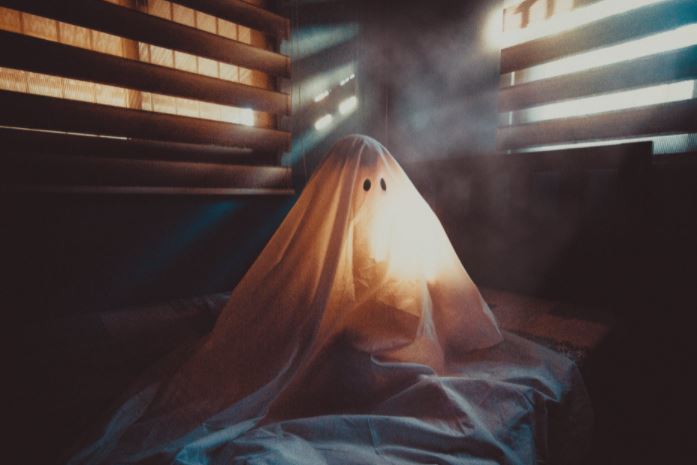 You're buying a home and are wondering if there's a ghost in the attic. Does the seller need to disclose it? If you are buying or selling a house, the word "disclosure" becomes a very important word for you. Sellers need to fully understand what information they must disclose to Realtors and buyers to help prevent a lawsuit in the future. Buyers need to be wary of what information is NOT being disclosed, so that they'll know to ask the right questions. Let's take a look at the disclosure laws governing home sales in Massachusetts.
Mandatory Disclosures
First, there are only two facts about a home that sellers must proactively disclose:
Their knowledge (or lack thereof) of the presence of lead paint,
The condition of the septic system, assuming there is one.
Sounds hard to believe, but in Massachusetts, those are the only two mandatory disclosures that a seller must make. While some states mandate that sellers complete some sort of Seller's Disclosure Form which provides additional disclosures, Massachusetts has no such mandate, but rather subscribes to the "caveat emptor" rule, better known as "buyer beware". The Massachusetts Seller's Statement of Property Condition form, which is sometimes completed by sellers and offered to buyers, is completely voluntary and is not a seller requirement. A buyer might consider insisting that the seller complete such a form as a contingency of his/her offer. However, in a strong seller's market such as the one we are in right now, that could result in the seller rejecting your offer. But that may be a risk you are more than willing to take.
The lead paint disclosure is handled through a specific Massachusetts lead paint notification form. This form must be signed by both the seller and buyer for all properties built prior to 1978. The seller must disclose in this form whether or not (s)he has specific knowledge of lead paint in or on the property. The answer can be the equivalent of "I don't know", but it must be noted on this form and the buyer must also sign it acknowledging their awareness and their opportunity to conduct their own testing.
The septic condition disclosure is handled through a state-standardized septic inspection which is almost always conducted and paid for by the seller. The seller must then disclose to the buyer whether or not the septic system passed the Massachusetts Title V inspection, but the seller is NOT obligated to be the party that repairs the system if it fails. He or she must simply disclose it, although in most cases, the seller winds up paying for the necessary repairs or replacement. Otherwise, the buyer is likely to back out of the sale either by choice or because their Lender refused to finance the purchase.
What About Material Defects?
Disclosure of material defects of a property is an area of confusion. The International Association of Certified Home Inspectors defines a material defect as "a specific issue with a system or component of a residential property that may have a significant, adverse impact on the value of the property, or that poses an unreasonable risk to people." Examples might be a leaky roof, a rotted sill, or a compromised foundation. Many buyers believe these must be disclosed, but that is not necessarily true. A REALTOR must disclose any material defects if (s)he is aware of them, but that's assuming the seller has disclosed them to the Realtor. Regardless, both sellers and Realtors must answer buyers' questions honestly, so the important takeaway for buyers is to be sure to ask all the right questions. For some ideas of good questions to ask, see the Massachusetts Seller's Statement of Property Condition form referenced earlier. Your Realtor can get you a copy. The buyer's home inspector should also have thoughts on questions that need to be asked based on his or her inspection of the home.
What About Psychological Factors?
While Realtors are required to proactively disclose material defects if they are aware of them, they are NOT required to disclose "psychological factors", such as a death in the home or reports of ghosts in the attic. However, as with all other issues, if specifically asked about an incident, a Realtor must answer truthfully, assuming (s)he has such knowledge.
Whether buying or selling a home on Cape Cod, working with a knowledgeable, local real estate professional can help ensure the best possible outcome.  Contact me today to get ready to take advantage of the upcoming Fall market.  We hope to have the privilege of working with you soon.